When vacation days are pressed and you just need a break, Brussels, the capital of Belgium is the perfect city to explore with the kids. Spending just a couple of days in the city will allow you to see all the major and most popular sights but if you are here for a week, you will be able to visit some more obscure, but equally fascinating attractions. Let's have a look at the top 10 things to do in Brussels with kids.
---
Don't have time to finish reading our Top 10 Things to Do in Brussels with Kids, pin it and read it later.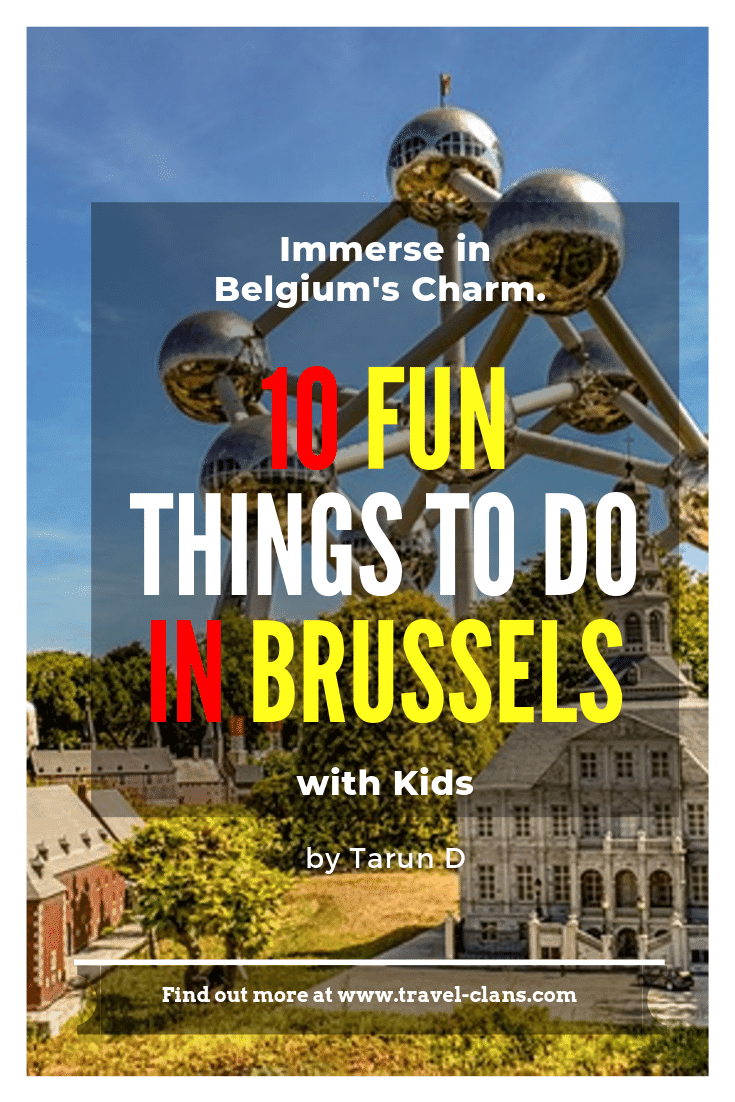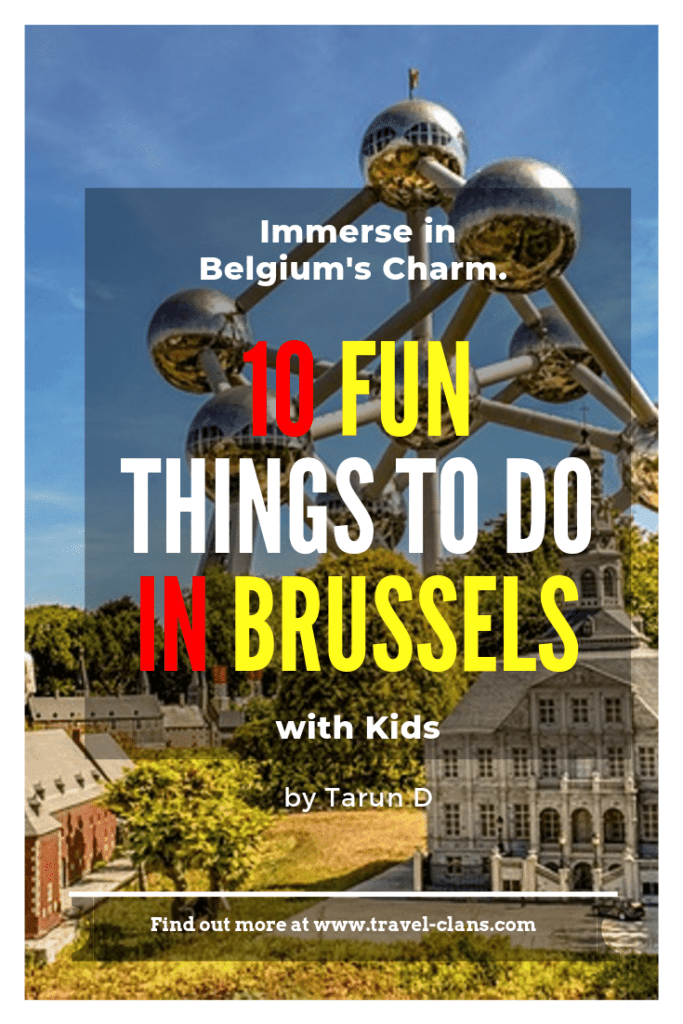 ---
TIP: Don't forget to purchase the Brussels card for discounted entrance rates.
1. Trainworld
Located in the old Schaerbeek rail station building, is one of the most enchanting museums in Brussels – Train World! With its five full steam engines, authentic railway cottages, and original scenography, Train World can be considered the world's most complete train museum.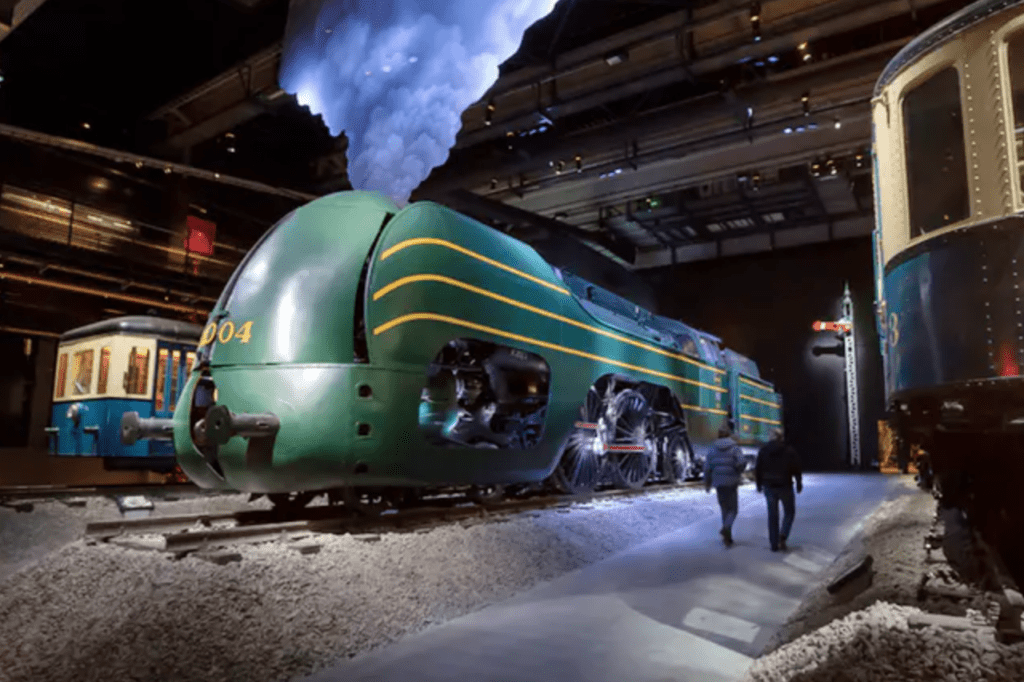 Train World is open all year round, every day of the week (except on Mondays) from 10 a.m. until 5 p.m. The last admission is at 3.30 p.m and I recommend planning at least 90 minutes for your visit. I suggest you also download the free Train World audio guide app on your smartphone.
Click here for prices and dates.
2. Atomium – Icon of Brussels
Built for the World Fair in 1958, it has become an icon of Brussels over the years. Located in Heysel Park in the West of the city, standing at 102 meters tall, it symbolizes an iron crystal, magnified 165 billion times. Thanks to its location on a naturally elevated plateau on the outskirts of town, the Atomium offers the only true 360-degree panoramic view of the 19 municipalities of Brussels.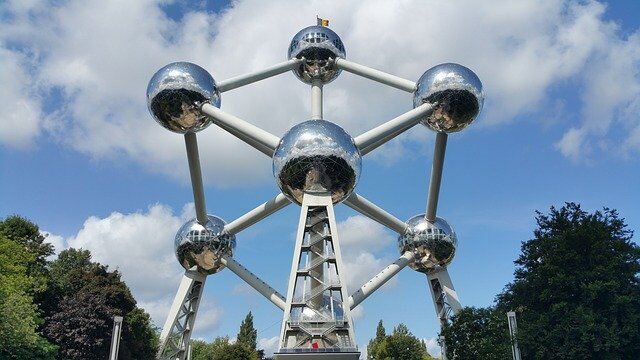 The highest sphere is home to Atomium Restaurant, which serves brasserie-style dishes with the finest views in Belgium. At night all nine orbs are illuminated with nearly 3,000 twinkling lights
Skip the line by booking here.
3. Mini-Europe – Miniature Model Park
A 6-minute walk from the Atomium is Mini-Europe where you can explore Europe's most popular attractions. All the monuments have been recreated at a scale of 1 to 25 and have been recreated down to the smallest detail!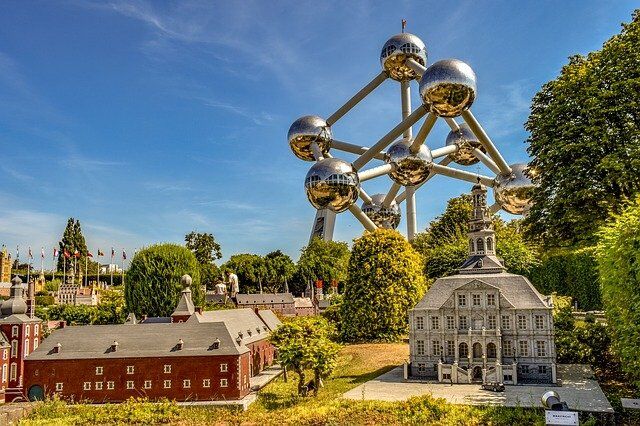 Stroll amid the typical ambiance of the most beautiful towns of the Old Continent. The incomparable chimes of Big Ben welcome you to the heart of London. The gondolas and mandolins will invite you to discover the charms of Venice. Follow the Thalys from Paris to the other end of France. You can make the models work yourself: the eruption of Vesuvius, the fall of the Berlin Wall, the bullfight in Seville and many more!
A truly unique journey for everyone!
Book your admission tickets here.
Tip: It's always best to buy your tickets in advance.
4. The Autoworld Museum
Another top thing to do in Brussels with kids is the Autoworld Museum. The Autoworld houses over 250 incredible vehicles of various origins and covers the history of the automobile while demonstrating the evolution and development of cars over more than a century.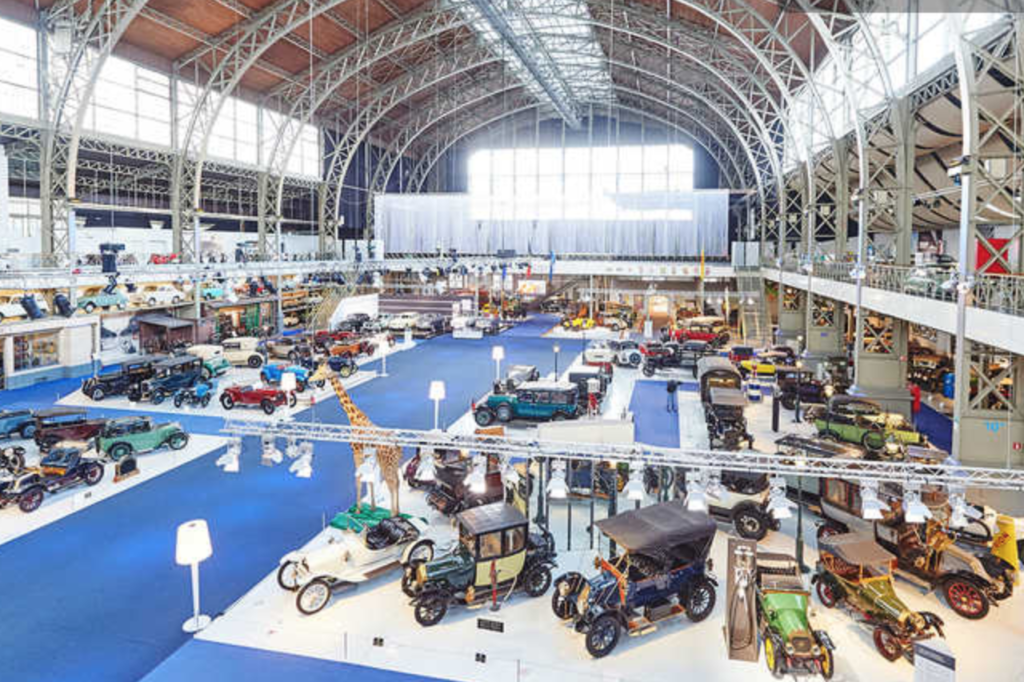 The displays include automobiles that are basically horse-drawn carriages from the time when the horse was replaced with a steering wheel and an engine. There are exclusive sports cars from the 1960s and a Bugatti from 1928. The museum even has motorcycles and exhibits about the development of the garage. A separate room houses horse carriages, including one used by Napoleon the Third's wedding in 1853.
Autoworld is located at Parc du Cinquantenaire 11. Opening hours are from 10 am to 6 pm, except on weekdays from October through March, when the museum closes at 5 pm.
Get your tickets here and skip the lines.
5. Choco-Story: The Chocolate Museum in Brussels
Now, if your kids didn't like the first 4 on the list of 10 things to do in Brussels, then gonna love this one!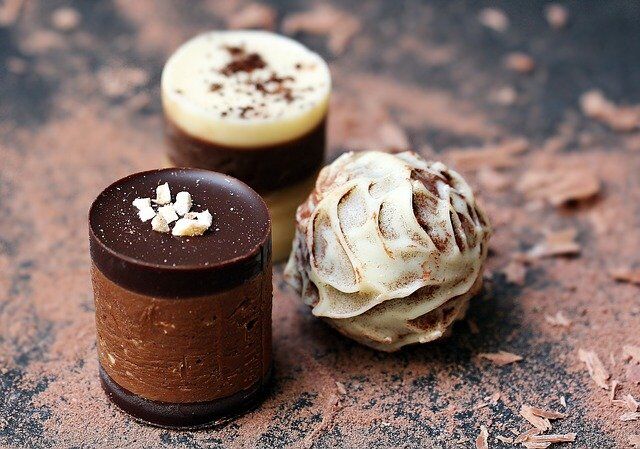 In Choco-Story you will be invited to travel towards the universe of chocolate from the making until the final product. How cool is that? The highlight of the visit is the demonstration of artisanal pralines with a chocolate master. You will also have the chance to taste some of the finest chocolate during your visit and buy some delicious ones at the shop.
Click here for prices and dates
6. Laugh at the Manneken Pis
The name simply translates to "little man pee". Legend has it that the city of Brussels was on fire, and this little boy peed the fire away. He is surprisingly small, is very well-dressed at times (naked at other times), and is the face of Brussels.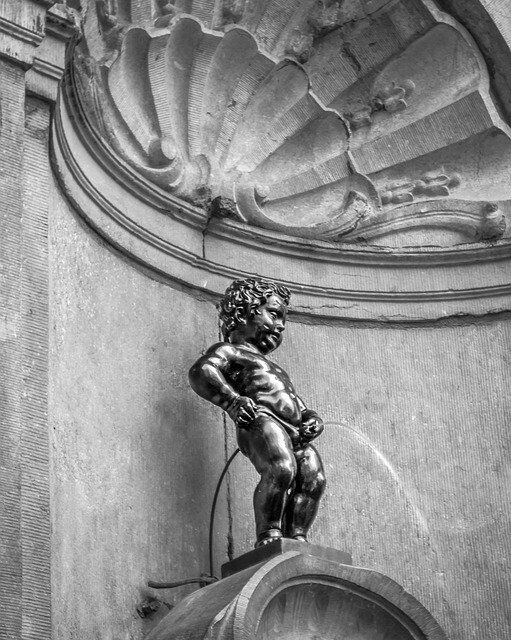 You will find it slightly south along Rue de L'Etuve and takes a little bit of skill in hunting down (unless you see it as part of a tour) but it is worth persevering. The statue is thought to date back to the early 17th Century when it was designed by Jerome Duquesnoy.
Turn any corner, visit any souvenir shop or chocolate store, and you will see their variation of this little guy. Each incarnation is hilarious!
7. Chocolate Tasting Tour
A tour not to be missed by chocolate lovers of any kind. Enjoy a delicious introduction to Belgium's chocolate-making traditions on this tasting tour of Brussels. You will learn about local delicacies, discover how chocolate is made, and do plenty of FREE sampling. As you go, you'll also visit popular Brussels highlights like the Galeries Royales Saint-Hubert, will tour the lively Sainte Catherine neighborhood, and more.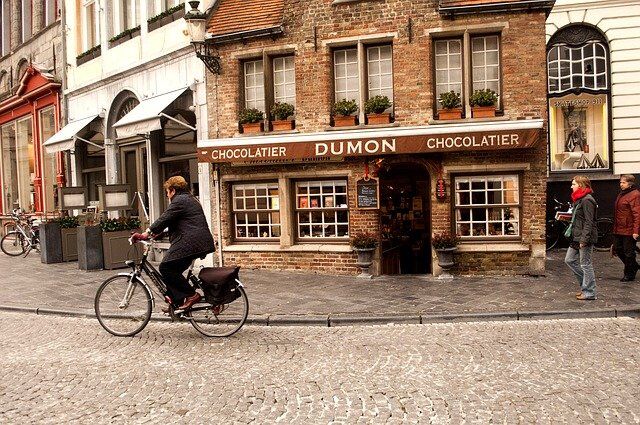 By the end of the tour, your kids will be supercharged but it's a small price to pay for a tour of a lifetime.
Book your Chocolate Tasting Tour now.
8. Grand Place – Be Inspired
At the heart of the city sits the beautiful Grand Place. There you will find various buskers, dancers, and occasionally a market. You will always find random guests sitting in the square, soaking up the sun and admiring the view. From here, you can check out the local restaurants, ice cream, or macaroon shops. The Hard Rock Cafe, TinTin store, Chocolate Museum and Beer museum are just along the Grand Place's alleyways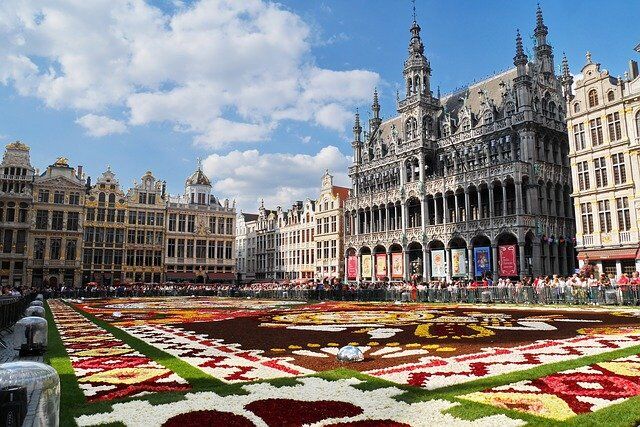 9. Comic Strip Walk
If your kids are into comics and which kid isn't nowadays (thanks MCU), this will have to be in your list of things to do in Brussels with kids! This exploration of comic strips as art is appropriately housed in an Art Nouveau building designed by Brussel's most famous architect, Victor Horta. It traces the history of first comic strips through to the evolution of European comic books and present-day pieces.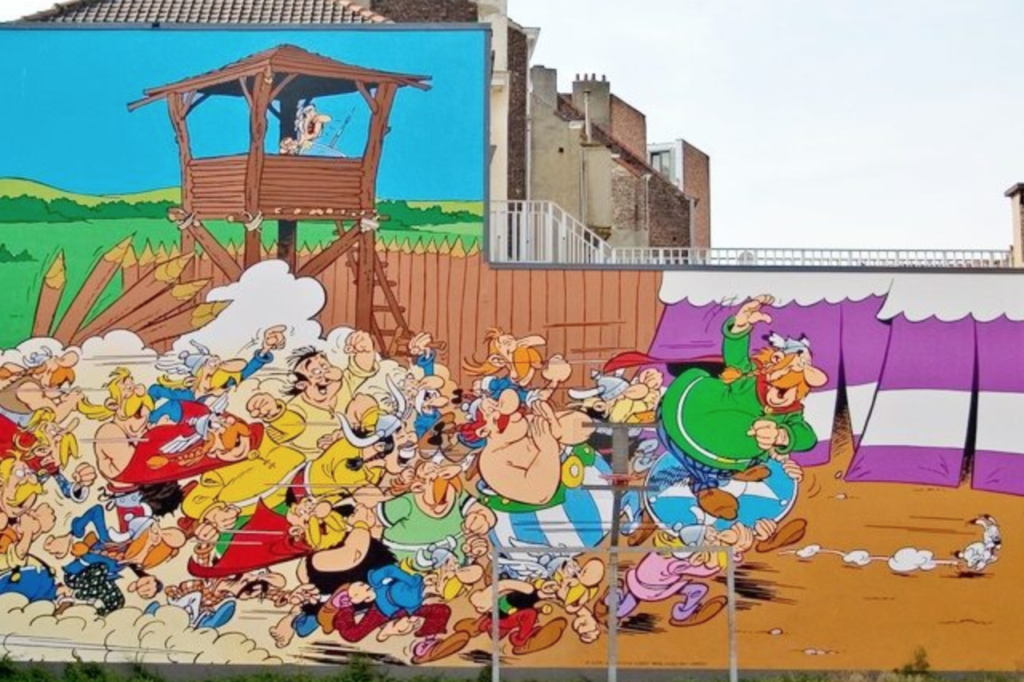 The museum celebrates both the heroes and the creators of so many beloved comic strips. Many know of the Smurfs or the famous character Tintin of The Adventures of Tintin, and the center's exhibit on imagination trace comic strip art from the development of Tintin in Belgium in 1929 up to 1960.
Comic strips in French, Dutch, and English as well as from genres ranging from politics to science fiction and children's comics are all represented. In addition to the permanent collections, visitors have the option to delve into animation, a reading room, a research library, and a conservation facility.
10. Brussels at Christmas – with a local!
If you are in Brussels during the festive season, soak up the magical atmosphere and get into the festive spirit through the eyes of a local. Explore the city as it's transformed into a Christmas fairytale, from the 20m-high Christmas tree to the Winter Wonderland Festival, festive Ferris wheels to ice-rinks, and huge Christmas markets!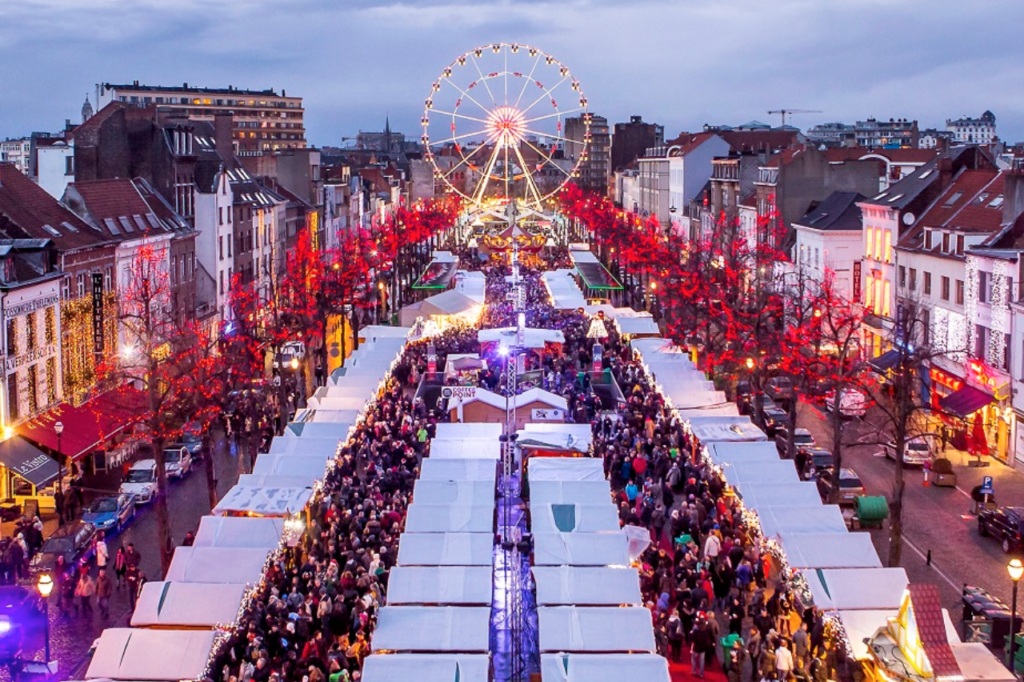 Your host will show you where the best Christmas lights in the city are, and share festive traditions with you so you can discover what Christmas is really like for the locals.
Reserve your local now before they are all gone!
You may like to read our 7 Best Christmas Vacations for Families in 2019
Bonus
11. Caves of Han and Wildlife Park
Technically this is not a thing do in Brussels with kids but it's still worth doing. Just an hour and a half's drive south of Brussels is the Caves of Hand and Wildlife Park. It is the first UNESCO Geopark in Belgium and worth the visit. Children from the ages of 4 onwards can discover the magical underground world of the Caves of Han as well as encounter wild animals roaming semi-free in the Wildlife Park.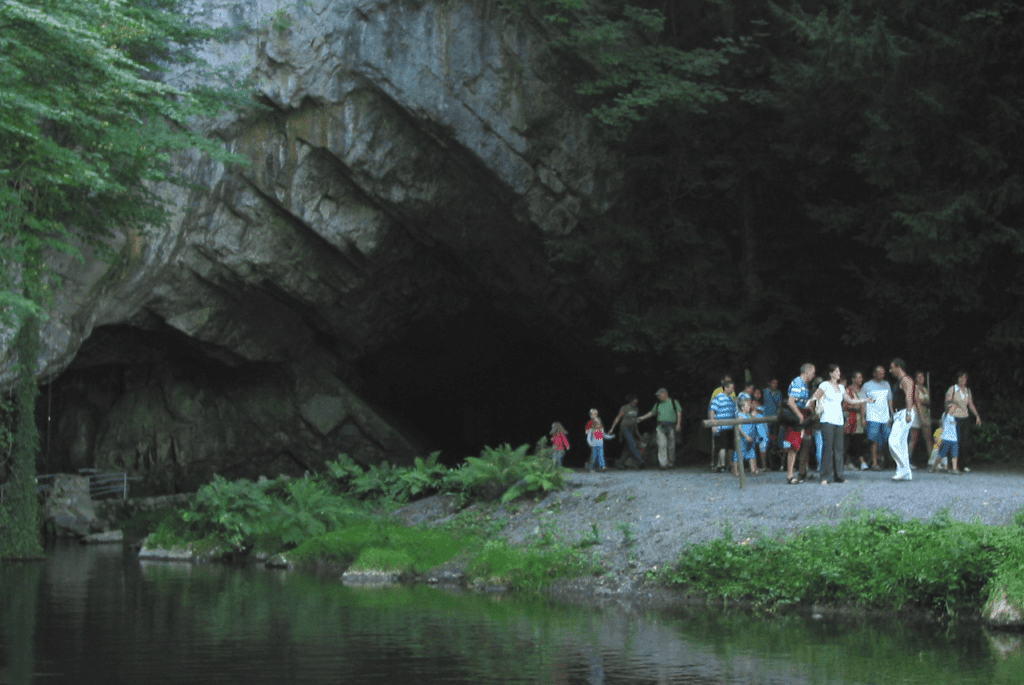 Get your tickets here and skip the lines.
Brussels = Fun
I hope you found my list of Top 10 Things to do in Brussels with Kids interesting. If you spend more than a few days, the city has a lot more to offer.
Find out which places make the Top 10 Cities In Belgium To Visit In The Autumn. Number eight will surprise you!
---
---
Logistics
Languages Spoken: Belgium has three official languages: Dutch, French, and German. Several non-official, minority languages and dialects are spoken as well. If you would like to brush up on your French or German for free try out Rocket Languages. Their free trial gives your 4 hours worth of learning.
Rental Cars in Brussels: Rentalcars.com is the world?s biggest online car rental service. Working with leading suppliers, they offer great prices on all car groups. With a multilingual call center open 24/7, they find you the best rental prices whenever & wherever you want to go.
Where to Stay: Ideally you would want to do this trip before the tourist season kicks in as prices can be comparatively higher to other European countries. Also, when it comes to accommodations, I recommend making reservations well in advance as the stay is most probably going to be your biggest cost on this trip. Check out my recommendations:
---
P.S. As someone who spent close to 20 years working in insurance, I strongly recommend buying travel insurance if you are going on holiday. It costs a fraction of your holiday but covers the potential risk of the entire holiday.

Related Articles
---
I hope you enjoyed reading about Top 10 Things to Do in Brussels with Kids? Pin it now and read it again later!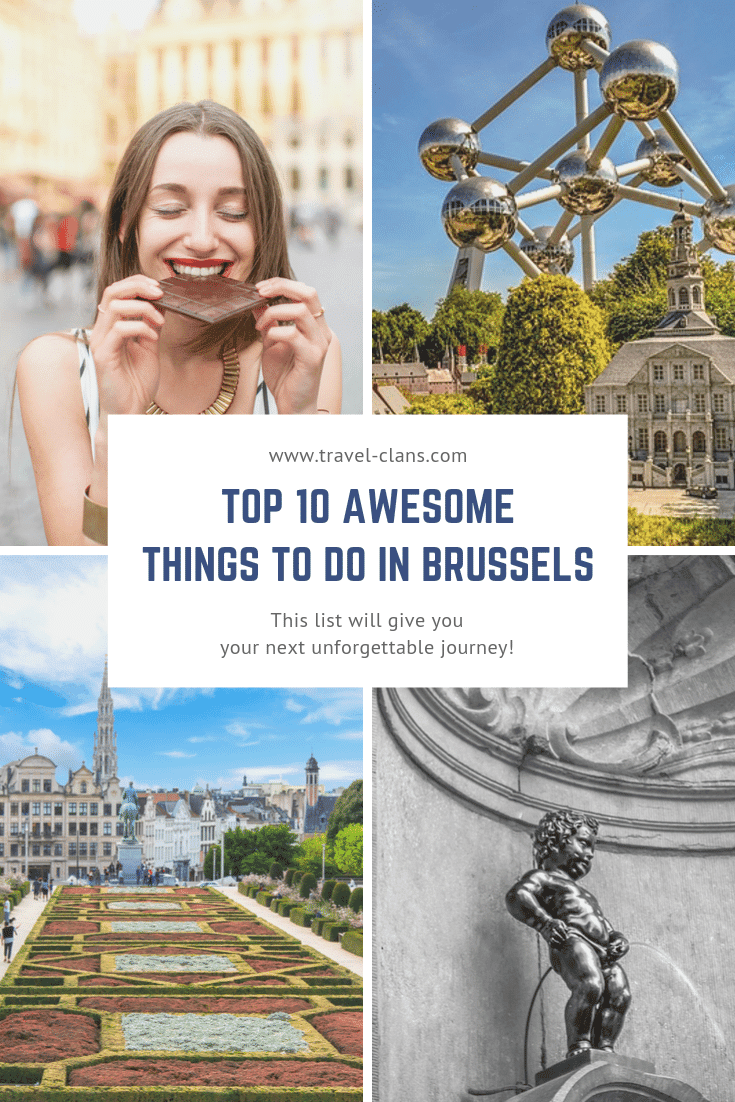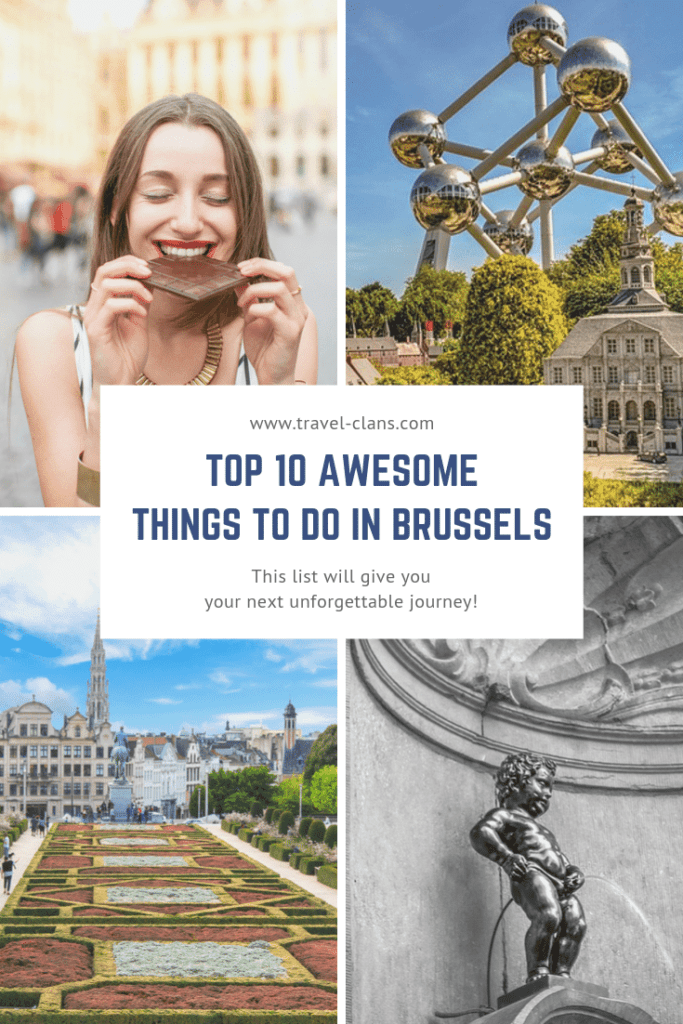 ---
Thank you for taking the time to read this post.
If you appreciate my posts, one way to show your support is by sharing it, leaving a comment below or by following me on Instagram, Facebook, Twitter, and Pinterest!