What's the first thing that comes to your mind when you think of winter?
The holiday season and family get-togethers, or dark & dreary clouds?
Staying in at home, sitting around the Christmas tree, or sunbathing under a warm winter sun?
Perhaps you think of gift-giving and hot chocolate? Or, do you think of the bitter cold, and long dark nights?
If you choose the latter, don't worry you are not alone. Many of us would happily swap the frost for some warm sunshine, even our cozy home for an exotic holiday destination.
Now, Orlando, may not be an exotic destination but with its cooler temperatures & numerous outdoor activities, make it one of the best winter sun holiday destinations in the U.S.
Things to Do in Orlando Besides Theme Parks
The opportunities for outdoor fun in and around Orlando are endless, including ziplining, airboat rides, animal encounters and much more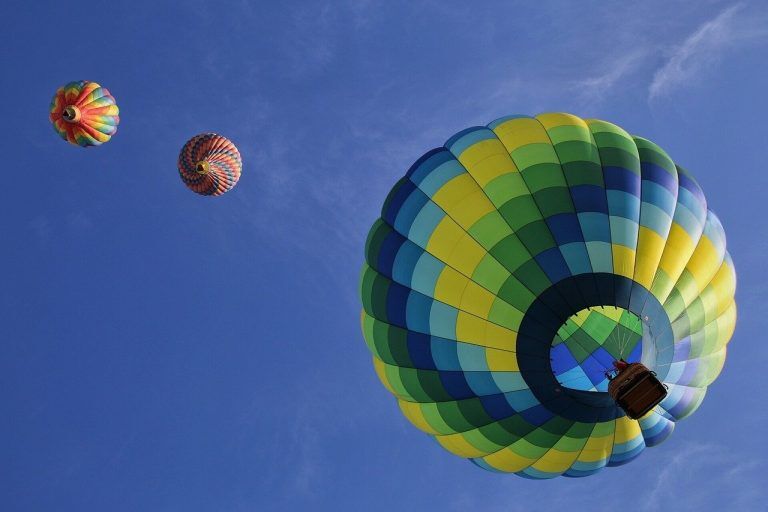 Orlando Tree Trek Adventure Park
About 15 minutes southwest of Walt Disney World Resort, climb and soar with Tarzan-style swings, nets, ropes, challenging bridges, and more — including a 425-foot zip line.
Located 10 miles from Legoland, Bok Tower Gardens is one of Florida's best-kept secrets. This National Historic Landmark was dedicated in 1929 as a gift of gratitude from Edward Bok. Close to 700 acres of citrus groves, woodland gardens, nature trails, conservation lands, and endangered plants is the perfect setting for visitors to explore breathtaking sights.
Float gently across the Orlando skyline with the city's premier balloon ride operator. Go up, way up in the world's oldest and safest form of flight and while enjoying the splendid view from the top.
Winter Park Scenic Boat Tour
Take a relaxing, narrated, one-hour cruise through the waterways of Winter Park, which is 15 minutes north of downtown Orlando. Along the way, you'll see Rollins College, Kraft Azalea Gardens, Winter Park's Isle of Sicily, multimillion-dollar mansions, and an abundance of wildlife.
Natural Springs in Orlando
An hour's drive from Orlando, visitors can visit several natural springs. With their crystal-clear water, they can go swimming, snorkeling, fishing, and manatee encounters.
About 35 minutes northwest of downtown Orlando, this park features free-flowing natural springs and Rock Springs, which is a clear, swift creek.
This park offers year-round adventure, including opportunities for camping, birding, canoeing, kayaking, fishing, swimming, and more, all about 45 minutes north of downtown Orlando.
De Leon Springs State Park
In addition to showcasing Florida's natural beauty, this park is home to the Old Spanish Sugar Mill Grill and Griddle House, where you can make custom pancakes inside a 100-year-old replica of an 1830s sugar mill. It's an hour north of downtown Orlando.
Wekiwa Springs State Park
Just 25 minutes north of downtown Orlando, this massive park has trails, canoe rentals, untouched vistas, and family-friendly play areas, as well as its namesake springs. It's adjacent to Wekiva Island, a unique day resort that only charges $2 for admission.
Ecotourism Thrills in Orlando
Ecotourism has never been more popular, and here in the heart of Florida. Orlando's natural beauty serves as the perfect counterbalance to their signature theme park fun.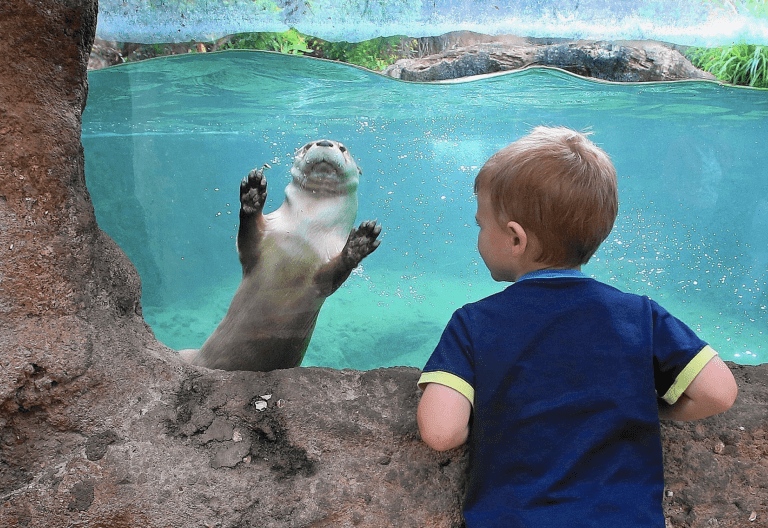 Central Florida Zoo & Botanical Gardens
This zoo features Seminole Aerial Adventures, where you can navigate between trees using rope bridges, zip lines, suspended disks, and other unique elements. They're in Sanford, about 30 minutes north of downtown Orlando.
Boggy Creek Airboat Adventures
Boggy Creek offers day, sunset, and night tours, as well as a gator pond, Native American village, and even mining opportunities. Be sure to stop by the old swamp shack for an unforgettable family photo! You'll find them about 40 minutes southeast of Walt Disney World.
Just 30 minutes west of Walt Disney World, take the wheel of a Polaris ATV or RZR, Hummer, dune buggy, or amphibious "Mucky Duck" for pulse-pounding, off-road fun. They also have clay shooting, archery, and bass fishing
Wallaby Ranch Hang Gliding Flight Park
Experience breathtaking views from 2,000 feet up at this attraction, which is 20 minutes southwest of Walt Disney World.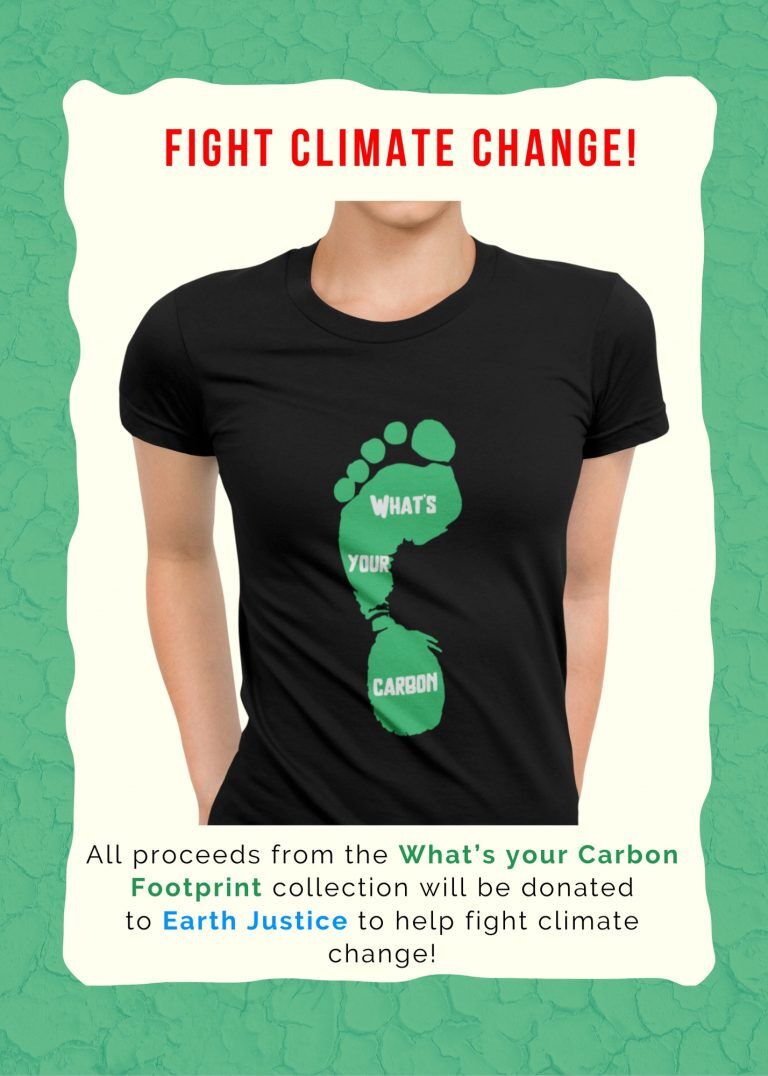 Fight Climate Change Together
I have designed the What's Your Carbon collection that will hopefully make people aware of their contribution to climate change.
The apparel line includes T-shirts to Tank Tops, Hoodys to Sweatshirts and V-necks to scoop-necks. We have options for men, women, and children.
Nature & Hiking Trails in Orlando
Orlando's winter sun provides excellent weather for hiking and bicycling. The many nature parks and preserves offer a treasure trove of wildlife for you to explore.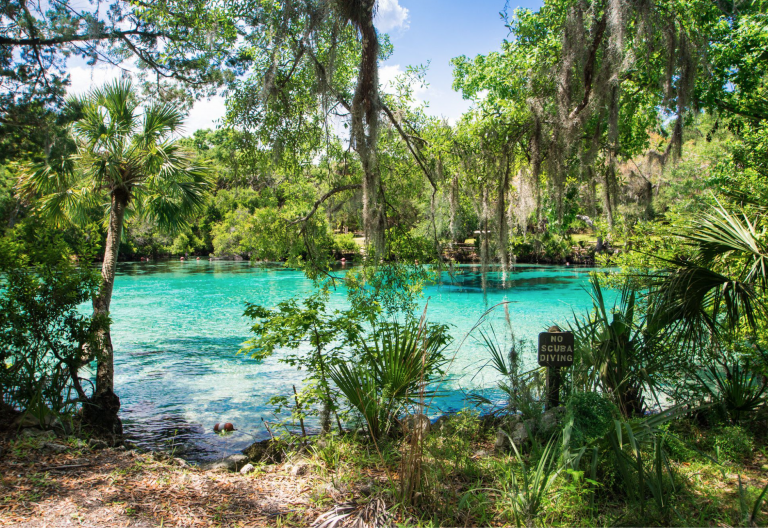 This 20.8-mile paved trail stretches north from Winter Garden, about 30 minutes west of downtown Orlando, to the banks of Lake Apopka with plenty of amenities along the way — including playground equipment. If you want to bike it, West Orange Trail Bikes & Blades Co. of Winter Garden rents bicycles and similar equipment, including bike trailers for transporting kids. They can even deliver to your hotel!
Stretching from downtown Orlando to Winter Park, this 7.2-mile paved corridor features water fountains and sheltered rest stops.
The Nature Conservancy's Disney Wilderness Preserve
About 40 minutes south of Walt Disney World, this 11,500-acre nature sanctuary has a hiking trail where you can get a close look at the area's native plants and animals.
Wildlife & Birding in Orlando
Orlando's moderate climate becomes a popular haven for birds and those who love to watch them. Photographers and birders find their paradise here among areas like Lake Apopka, a magnet for nesting and migrating birds lured by the lake's acres of undeveloped shoreline.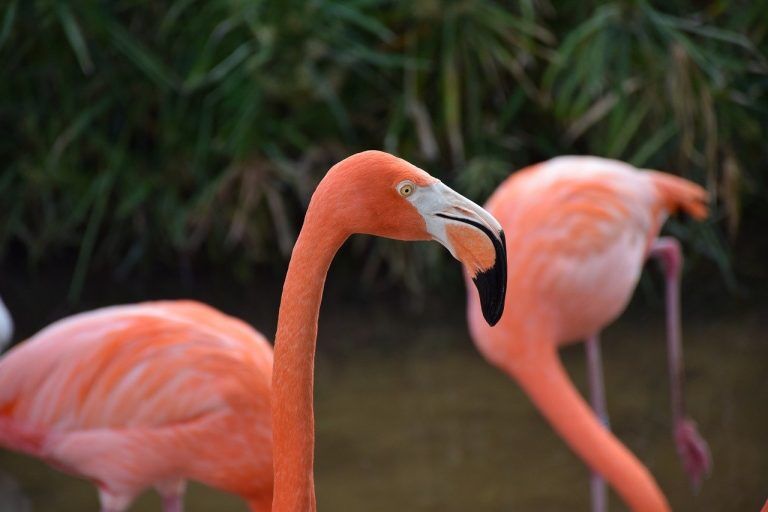 Walt Disney World Fishing
Experience bass fishing at its finest all year round at Walt Disney World Resort! Suitable for novices and experts alike, two- and four-hour options include guided bass-fishing excursions aboard a 21-foot Sun Tracker pontoon boat for up to five people, and a tournament-style NITRO bass-fishing boat for up to two people. Reservations can be made up to 180 days in advance.
From February through June, bird enthusiasts and photographers can gain early morning, value-priced access to Gatorland's expansive nature preserves with the park's Photographers Pass.
About 50 minutes northwest of downtown Orlando, this gorgeous area is home to more than 360 bird species, including bald eagles, great blue herons, snow egrets, and anhingas. It's also the site of the North Shore Birding Festival, which takes place each winter and offers guided birding and nature tours.
The Great Florida Birding & Wildlife Trail
An amazing resource for viewing a wide variety of wildlife, this trail has 17 locations in Orlando and Orange County, as well as numerous other places throughout Florida.
Make Your Winter Sun Vacation Unforgettable
Orlando authorities have gone above and beyond to ensure the safety of visitors. All the parks are limiting the capacity to allow for proper social distancing. Masks are required while in public places.
There's so much you can do in Orlando with your family. Theme parks, outdoor attractions, ecotourism thrills, nature hikes, and wildlife, Orlando has plenty to offer while you bask in the warm winter sun.
Thank you for taking the time to read this post.
If you appreciate my posts, one way to show your support is by sharing it or leaving a comment below.
Editor's Note
This post was originally published in November 2018, and has been updated for freshness, accuracy and comprehensiveness.