When the name of Portland is mentioned, many think of the city in Oregon and not Maine's largest city. Set on a peninsula, Portland has always been a city of the sea. With a mixture of artistic and outdoor adventures, the latest tech, fashion, and culinary scene, you can experience the present with a very special past.
Here are my hotel reviews for the 5 best kid-friendly hotels in Portland, which is one of the hippest, most vibrant small cities in the US.
Hilton Garden Inn Portland Downtown Waterfront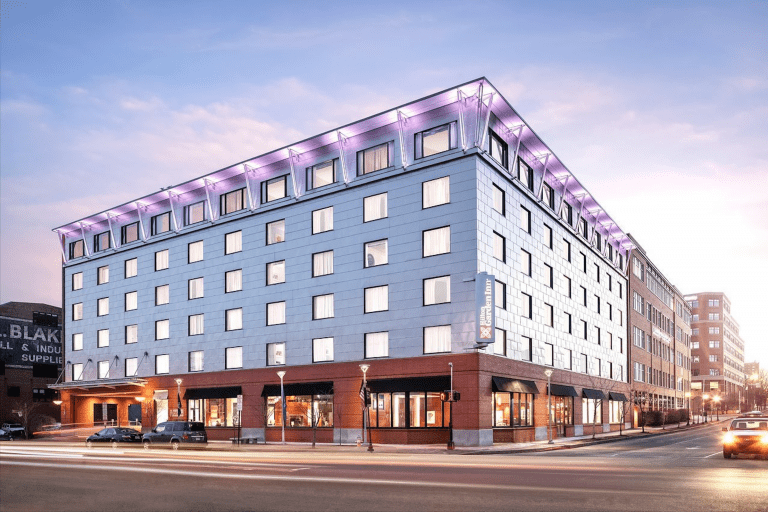 Location to nearby attractions
Excellent food & great service
Spacious Rooms
Golf Course 3kms away
Hilton Garden Inn Portland Downton is well-located in the city. Guests have easy access to all the main attractions!
Old Port Mariner Fleet, Casco Bay Lines, Portland Observatory, and Victorian Mansion are within walking distance of the hotel.
In each room, guests will find refrigerators, microwaves, and a flat-screen cable TV. Some rooms include nonsmoking rooms, air conditioning, heating, desk, telephone, provided you recharge after a long day.
Begin your day with a breakfast buffet in the on-site Great American Grill and end it with dinner at the Lobby Bar. The hotel provides top-class recreational facilities such as a fitness center and an indoor pool.
There is also a 24-hour front desk, facilities for disabled guests, express check-in/check-out, Wi-Fi in public areas, valet parking. If you are driving into Portland, there is private parking is available at the hotel. There is no need to call up and reserve however it does USD 25 per day (steep!).
Hyatt Place Portland-Old Port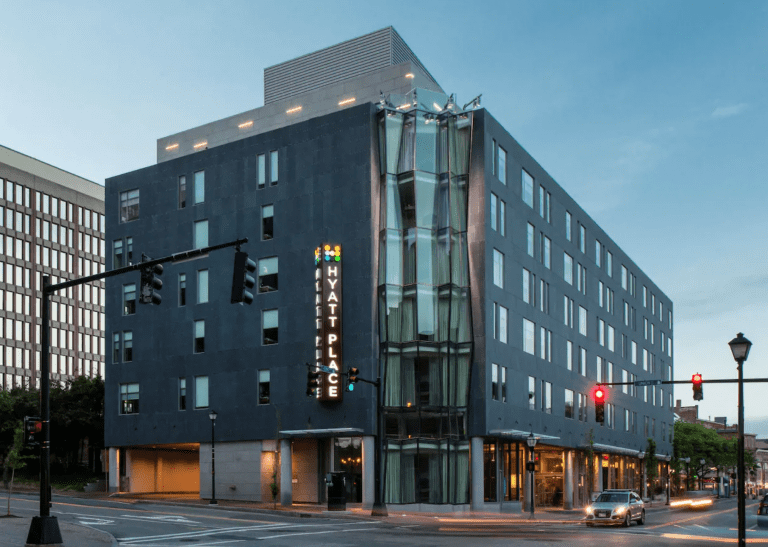 Super helpful staff
Location is awesome
Continental breakfast
Great view of the harbor and old city
Hyatt Place Portland-Old Port, is a popular choice among families. It is located in East Bayside-India Street and in the heart of the city center.
With 130 rooms to choose from, this is truly a kid-friendly hotel. All rooms exude an atmosphere of total peace and harmony that guaranteed a great vacation
There is free WiFi in all the rooms along with a flat-screen TV and a coffee machine. The hotel offers wonderful recreational facilities such as fitness center, indoor pool to make your stay truly comfortable.
The property features a 24-hour market with sandwiches, salads, pastries and much more. So if you ever have midnight cravings, you are sorted!
TC's Locker's Latest Collection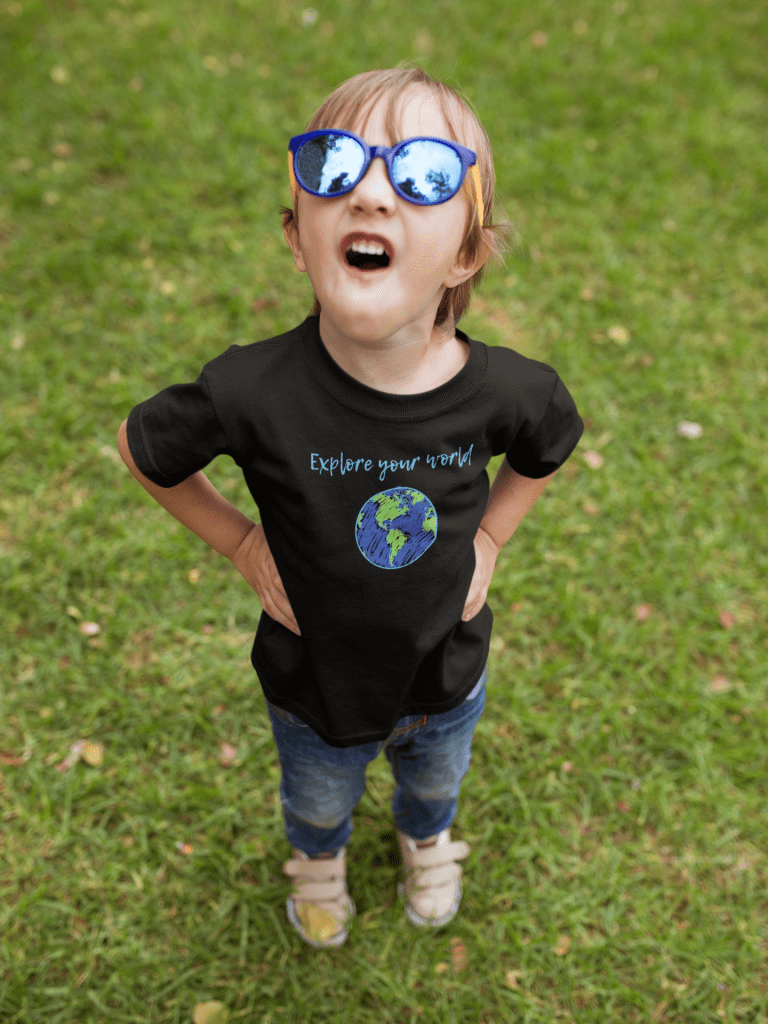 Traveling should be enjoyable, safe & comfortable. And, why not look good while doing it?
And, that's why I've created my own online themed travel store – TC's Locker.
The apparel line includes T-shirts to Tank Tops, Hoodys to Sweatshirts and V-necks to scoop-necks. We have options for men, women, and children.
Residence Inn Portland Downtown – Waterfront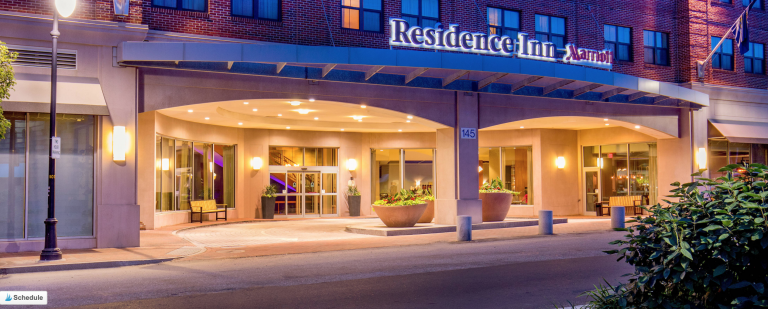 Eastern Beach is walking distance
Pets are allowed
Casco Bay is 200 meters away
Helpful & friendly front-desk
Situated in Portland, Maine's historic Old Port district, this hotel is one of the best kid-friendly hotels in Portland. The booking is inclusive of breakfast and it is very good!
Due to the pandemic, there are hand sanitizers in all the rooms and common areas. As directed by the local authorities, all safety protocols are followed by the staff including guest accommodations being disinfected between stays.
The hotel offers spacious accommodation with a fully equipped kitchenette and iPod dock. The rooms have modern furniture, including a sofa bed and dining area.
You can spend the day at Eastern Beach which is 800 meters from the hotel. If sun and sand is not your cup of tea, you can laze at the indoor pool.
Around the hotel, there are many attractions for the family to visit. Portland Observatory, Portland Downtown Historic District, and Portland Museum of Art are all less than a kilometer away. The Casco Bay Ferry Cruise Terminal is just a 5-minute walk away.
Printable Kid's Travel Journal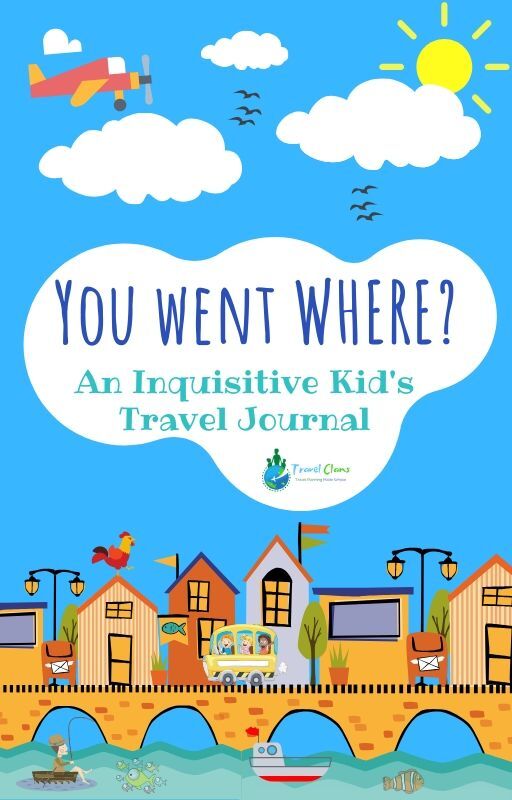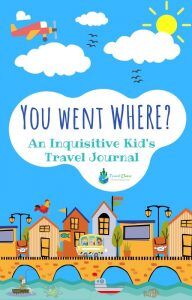 It's time for your next family adventure―and kids will remember every second of fun-filled adventure. You went WHERE? is packed with journaling prompts and activities so that no memory goes unwritten. Young adventurers can write down everything they see, taste, hear, and more with prompts to guide observations.
Keep this travel journal at the ready to let kids create their very own souvenir for multiple family adventures
When you're back home and bags are unpacked, your little adventurer can always open You Went Where? and relive every minute of every adventure.
The Press Hotel, Autograph Collection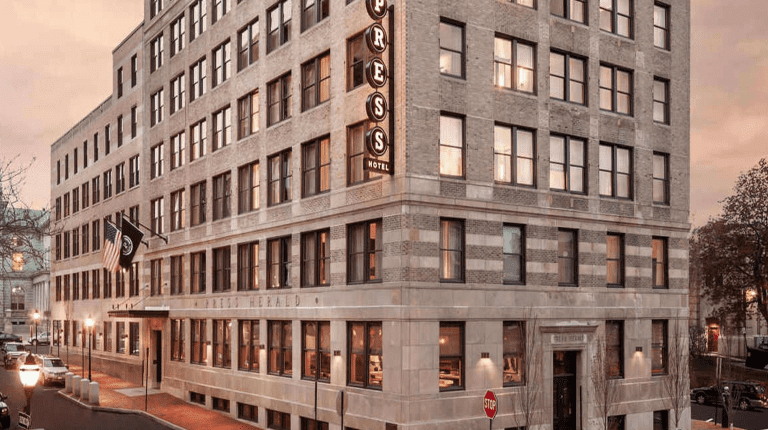 Cool theme
Great staff
Value for Money
Location
Another great kid-friendly hotel in Portland is The Press Hotel, Autograph Collection.
The hotel is inspired by the history of the Press. Around every corner in every closet corridor and even on the back of chairs is a homage to writing and the Press
Each room is provided with air-conditioning and free Wifi and provides a great view of the city.
The staff are super nice and ready to help and recommend whatever you need. There is a bar and restaurant located on the hotel premises. The restaurant is very nice, has a great atmosphere and good service.
The hotel is 100 meters from Portland Downtown Historic District, 400 meters from Wadsworth Longfellow House and 900 meters from Victoria Mansion.
Hampton Inn Portland Downtown Waterfront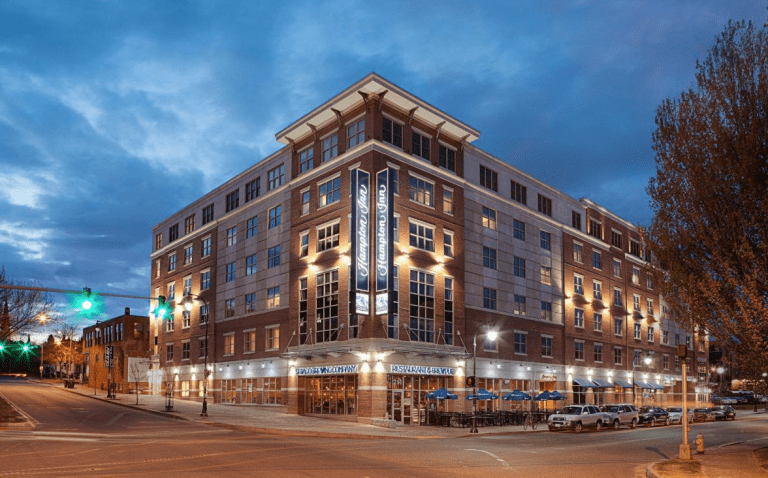 Location – everything is within walking distance
Excellent customer service
Good Breakfast
Value for money
Just a 5-minute walk from the Casco Bay Lines Ferry, this waterfront hotel is located on the same street as Hyatt Place Portland-Old Port.
A haven of rest and relaxation, the hotel will offer total renewal just steps away from the city's numerous attractions such as Casco Bay Lines, Casco Bay Artisans, Angela Adams.
In the rooms, there is a microwave, fridge, and free WiFI. Some of the rooms have an excellent view of the ocean. The rooms are very clean, the beds comfortable and the bedding are nice, soft and warm.
Every morning begin the day with the breakfast buffet featuring Belgian waffles, eggs, and sausage. Coffee is available 24 hours a day if you need it.
Portland Observatory, Maine Narrow Gauge Railroad, and Longfellow House are within a 13-minute walk of this hotel. Portland International Jetport is 8 km away
Thank you for taking the time to read this post.
If you appreciate my posts, one way to show your support is by sharing it or leaving a comment below.